Social Media Marketing Services 
Your digital revolution starts right here.
USdigisupport provides the best social media marketing services in Memphis, TN, USA. We are a team of social media marketing experts who design campaigns tailored based on your target audience.
We create statistical Inbound Marketing strategies that not only boost brand followers but also help produce business leads by converting and engaging them.
Our social media professionals employ their unique skill sets and experience in social media marketing to provide high-quality results. We adapted the KPIs to generate a clear picture of inbound marketing in order to make social conversations more meaningful. Our team develops designs, techniques, and ways to increase the breadth of conversion rates.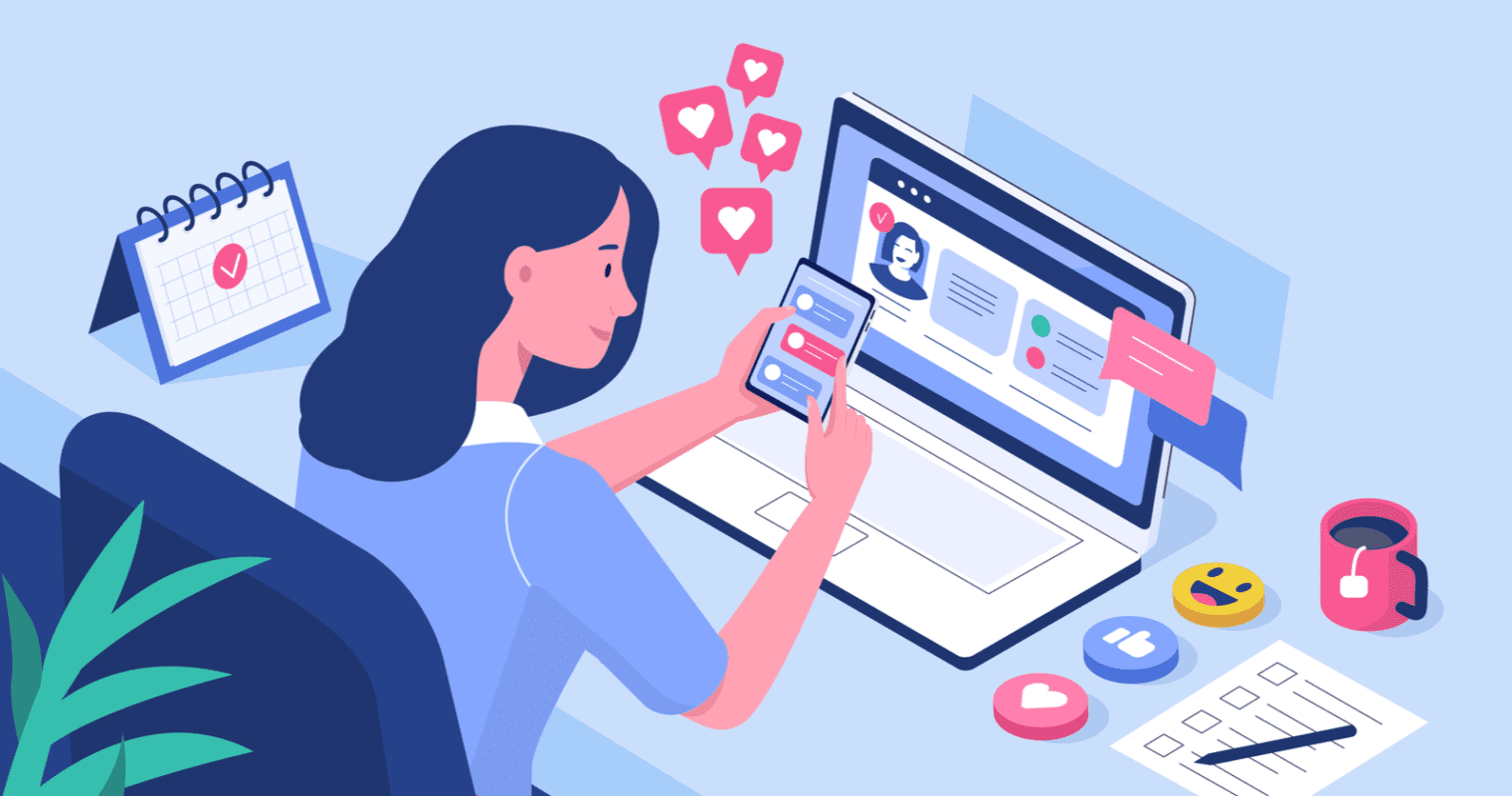 Why Should USdigisupport Strike Your Mind For Social Media Marketing?
Our social media marketing services team conceives how social media platforms work. We strategize and plan giveaways, polls, and other contests for user engagement. We understand your business goals and develop a plan to achieve them.
Then we research the demographic and generate high-quality content that can be shared on other social media platforms to boost your online visibility. We have gathered experience from working on social media platforms like Instagram, Twitter, Facebook, and many others.
● High ranking in SERPs
● High traffic at all times.
● professional services at every stage.
● Regular monthly reporting-impressions, CTA, etc.
What is in the Basket of Social Media Marketing Services?
We provide a bunch of services that depend entirely on the package the client chooses.
A tailored campaign planning can be helpful to promote or launch services or items for our clients.
Campaign Content Designing
Content on a website page or content on a campaign? Planning magnificent and appealing effort-based content additionally shows up with the extensive social media marketing services. It is only a cakewalk for our team at USDigiSupport.
Just like website traffic, organic traffic is equally important for our client's
audience growth over social media. We at USDigiSupport are well aware of
the encouraging mindset of the target audience and plan a tailored strategy
that can aid in our client's audience growth.
Tracking of social media campaigns
We provide tracking and optimize your existing campaigns in order to target the right audience and increase engagement, CTR, and leads.
Social media Paid campaigns
USDgisupport aids in increasing your visibility and exposure to new products or services. This is often accomplished using PPC services over social media. We plan and manage your social media PPC services to provide your business with maximum ROI.
Social media marketing Consultation
We assist you in developing a social media strategy that is geared to your company's objectives.
content marketing services