Google reigns over other major search engines such as Yahoo and Bing. There are more than 5.14 billion searches that take place on Google every day. Hence, naturally, you would want your business to rank higher on Google search results.
Google Ranking Factors
To rank high on Google there are 200+ factors to consider. If you plan to work with all these factors, you will go wrong like other SEO professionals – you will be complicating things for yourself. Even if you want to work on all the 200+ factors, you will need a large SEO team.
The reality is that it is not even necessary. You can achieve 80% results by implementing the top 7 metrics – they make the highest impact. Today, instead of focusing on all the factors, we will focus only on the top 7 that deserve your maximum attention.
Here are the seven Google ranking factors you must know :
Below are seven Google ranking factors you must know. The sequence does not determine the importance. Since we have shortlisted the top 7, each is equally important for you.
1) Search Intent
You need to find a way to drive consistent and high-value links every month – it will help you beat your competitors. You need to work on increasing your page speed and ensure your website is more mobile-friendly. User intent is the most crucial SEO area that should be considered when trying to rank content.
If you want to be on top of search results, you need to create and post content that serves the users' needs. You must understand the user's intent – what they are looking for – answer to a question, a product to buy, or advice?
2) Backlinks –
We did mention the sequence does not signify the importance. Let us make an exception to start with – backlinks are the most important ranking factor. The Google search engine constantly recrawls web pages, causing search results to fluctuate. Thus, if you want to keep your high rankings consistent, you would have to build backlinks to pages on a regular basis. This should be done even after desired results are achieved.
Backlinks form the basis of PageRank and this is the foundation of Google's ranking algorithm. PageRank, basically, is an algorithm that is used by Google Search in order to rank web pages on their search engine results. PageRank is still widely used, and many independent studies have confirmed a direct relationship between organic traffic and backlinks.
You must try and find an expert who can do a link-building campaign for your website – it is a time-consuming process but works like magic.
3) Content Depth and Structure –
The content writer has to take care of this point. As a team, the content on your website should demonstrate your authority and expertise on the topic. You need to produce compelling, engaging, and high-quality content on your website.
Today, you can create content that is more than a few hundred words optimized for a primary keyword – that is what you should aim for. Ask your team to create comprehensive content that answers common questions users have and targets multiple long-tail keywords. For example, if you are writing an article about the best ways to invest your money? You must cover different investment options people have, the risk associated with them, how to invest in them, and for what time. Using FAQ is also key to your content being shown in many areas of the SERP as possible.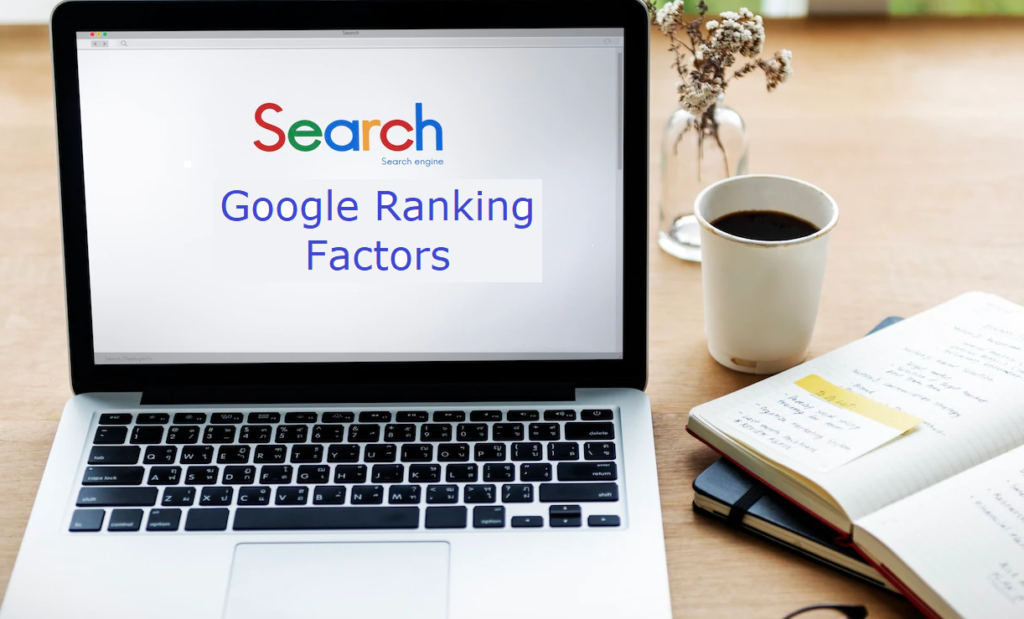 4) Website Speed –
Site speed is the most critical aspect of user-friendliness and usability. With time, most websites become heavier as more data gets uploaded to them. However, if you want to rank higher, your website must be incredibly responsive. From May 2021 onwards, Google has made the speed of site loading an integral part of their Core Web Vitals. Basically, these vitals include factors like responsiveness, speed, and how rapidly various elements like images and fonts load.
If you are unsure about page speed, you should check the Speed report in Google Search Console. It shows which of your pages load slowly on both desktop and mobile. You can work on those and improve your ranking.
5) Mobile Site Experience –
If you check the reports, most of Google's algorithms are around mobile site experience. Why? Most users are using mobile to get what they want to Google. Hence, you have to work on your mobile site experience – you must know and understand how mobile-friendly the website is and if it is not – you need to fix it before you think of getting organic leads.
Google makes use of mobile-first indexing when it is crawling a website. This basically means that it crawls the website's mobile version when it undertakes its indexing. If your website is not really mobile-friendly, your website will have a lower ranking and will negatively impact your SEO ranking.
6) Dwell Time –
It is the amount of time a user takes analyzing your web page before going back to search results. If the dwell time is low, it means that the page did not match the user's search intent. If the user spends more time on the website, they remain more engaged. When Google finds that users spend a considerable amount of time on the website, it assumes their entire query was well cleared.
It is one of the most important indicators of ranking success that stays for long-term. You can determine the dwell time by looking at the Average Session Duration in Google Analytics. How much dwell time is good? As per the industry benchmark, if the average dwell time is between 2 and 4 minutes, you are doing good.
7) Domain Authority –
It is another ranking signal that shows how your website is compared to other competitors. It is a ranking metric that indicates your site's expertise about a certain topic and its ability to rank on search engines is. If the domain authority is less, you should really work on increasing it by using different methods of SEO services. One of the easiest ways is to obtain high-quality backlinks. You can also produce excellent material specific to your field.
Conclusion
These are the top 7 Google ranking factors that influence Google ranking. We hope the above list will help you understand what you should do in order to make your website rank well on Google. Do try and nail all these ranking factors.
Original source of this blog post