These days mobile applications play a very important role in the maturation of startups. They provide user-friendly, simple-to-use applications. Thus, entrepreneurs also work towards improving the customers' experience. With an easy-to-use application, many new entrepreneurs have improved the customer's experience. 
Globally, millions of customers are available through compatible mobile applications. Developing an application is crucial to increasing a startup's sales. It is imperative for every business owner to create an app to increase traffic, regardless of the company's size. Development companies must keep up with the latest trends in mobile app development in order to stay relevant in this competitive world.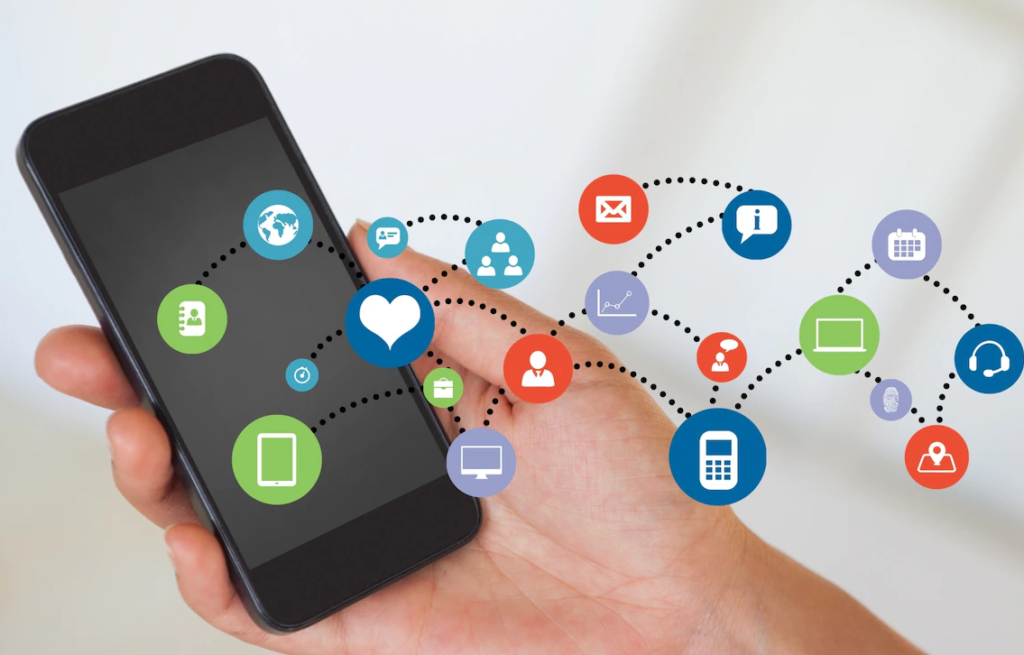 The fact is 53% of online web traffic sources from smartphones. Thus, if are an entrepreneur, it becomes essential to launch a mobile app in order to enhance their online presence. Apart from this, you can use your app to let your customers know about your services and keep them updated. But, for developing the right mobile application, it is essential to execute the right technology. 
Apps need to stay relevant and deliver an elevated experience compared to websites in order to succeed in the mobile environment, beat the technologically savvy competition, and thrive. Keeping up with the latest trends in the mobile app industry is the first step. 
Here are a few application development trends for 2022 that you should keep an eye on.
Swift
If you want to make your mobile applications from distinct platforms, then Swift is the one for you. It is accessible from Linux, Mac and other operating systems. However, you would not be able to create mobile applications for Android with Swift. Approximately, 59.5% of developers use Swift for developing applications for startups or large companies. Most of the developers use Swift to build iOS applications.
Swift provides cross-platform facilities. It has an effective and strong coding style. Learning app development with Swift is also easy and takes fewer efforts. By using its Playground mode, you can examine different creative designs and also discard them in a jiffy. If you wish to design a modern and contemporary server application, Swift should be your choice. Swift was used to develop a popular app like Uber.
Java
There is a reason why thousands and thousands of developers are making use of Java. The reason is that this technology is comparatively simple to use and offers numerous effective features. The only downside of this technology is that you can only develop Android-based applications with it. This programming language brings to the table a broad range of open-source libraries as well as beneficial documentation.
Apart from this, the application developers also get strong community support in order to enhance their productivity. Java can be used from Mac, Windows and Linux devices to make apps. Some of the mobile-based apps that are developed with Java are: VLC Media Players, Spotify, Twitter, Telegram, and Omni-Notes.
Python
Developments of safe and secure mobile apps have become quite simple with Python. Additionally, developers can also launch the apps in Apple App Store or PlayStore with this programming language.
It is not just startups that use Python to build web-based applications, but also many multinational corporations. The developers can also reduce maintenance costs with this technology for app development.
It is often considered that understanding Python is very time consuming and complex. However, that is not really true. Python basically consists of an easy-to-follow syntax which offers high convenience in application building. Also, Python features strong GUI programming and community support. Very recently, Python has added various libraries, frameworks, and versatile features.
Python can prove to be a go-to technology for cross-app developments in an organization. One can make various types of apps with this programming language such as system administration, game, blockchain, machine learning, and command-line business apps.
Popular mobile applications like Instagram, Reddit, YouTube, and Dropbox have been created with Python.
Flutter
Flutter has been developed by Google in order to design cross-platform apps. By using this UI toolkit, developers can create mobile applications that are compatible on both Android and iOS devices. Flutter comprises a simple user interface, straightforward code drafting and an exceptional community support options. By using this application development technology, entrepreneurs can create reliable and safe applications.
Aside from this, this technology boasts an iOS flavour that is reminiscent of Cupertino. If you want to rewrite the startup apps' codes on two different platforms, you can do so. Renowned companies like Google and Tencent have made use of Flutter to develop apps.
R Programming
Using R programming, developers can build statistical computing and graphics for their applications. Apart from this, many developers have made use of this technology to create efficient machine learning algorithms.
R programming is a free to use, open-source software with which you can develop app improvements. Additionally, developers can choose from more than 1000 packages with the help of which they can clear their doubts regarding app development.
The R programming language also supports cross-platform app development. It can therefore be used by developers of mobile apps for the startup on a wide range of operating systems. Aside from that, it works with programming languages such as C++ and Java.
Kotlin
By using Kotlin's easy-to-use interface, you can make cross-platform applications. Kotlin was first introduced back in 2011 and was basically designed for JVM. Now, it works along with Java for app development and also reduces the time undertaken for app development.
Approximately, more than 50% of mobile app developers utilize Kotlin because of its security features. Additionally, by using this open-source language, developers can modify the existing Java code. It also comprises a lazy-loading feature, with which the developers can increase their app's startup time. Further, Kotlin enables you to produce an application that comprises few programming codes. Trello, Coursera, and Evernote are few applications that are created using Kotlin. 
React Native
Facebook has also developed React, a popular mobile application development technology. Developers can design cross-platform applications with this open-source framework. Furthermore, one of the popular benefits of React Native is that it takes very less time to develop reliable and long-lasting apps. Many entrepreneurs have used this technology to save on high app development expenses.
The outstanding features of React make it a constant choice among app developers. Additionally, anyone can use React to create UI apps, whether they are a beginner or an experienced developer. Due to its community support, this app development framework has garnered a large developer base.
Ending Note
It's not enough to have a profitable business idea for a startup to expand. An online presence and a mobile app are essential for gaining the trust of customers. As a result, you will be better equipped to deal with the challenges that come with running a business. Using an application that is easy to use, you can always respond promptly to clients' inquiries.
In addition, it will strengthen communication between buyers and sellers. Thus, the startup company's reputation will improve as a result. Your customers can stay updated constantly using applications. Choose an app based on the requirements and the app development technology! The above-mentioned list will prove to be useful, no doubt!