The time when people used the Yellow Pages to search for plumbers is long gone. Most people now search Google and Yahoo to find a good local plumber. This is precisely why SEO is of utmost importance for plumbers.
Why is SEO Important for Plumbers?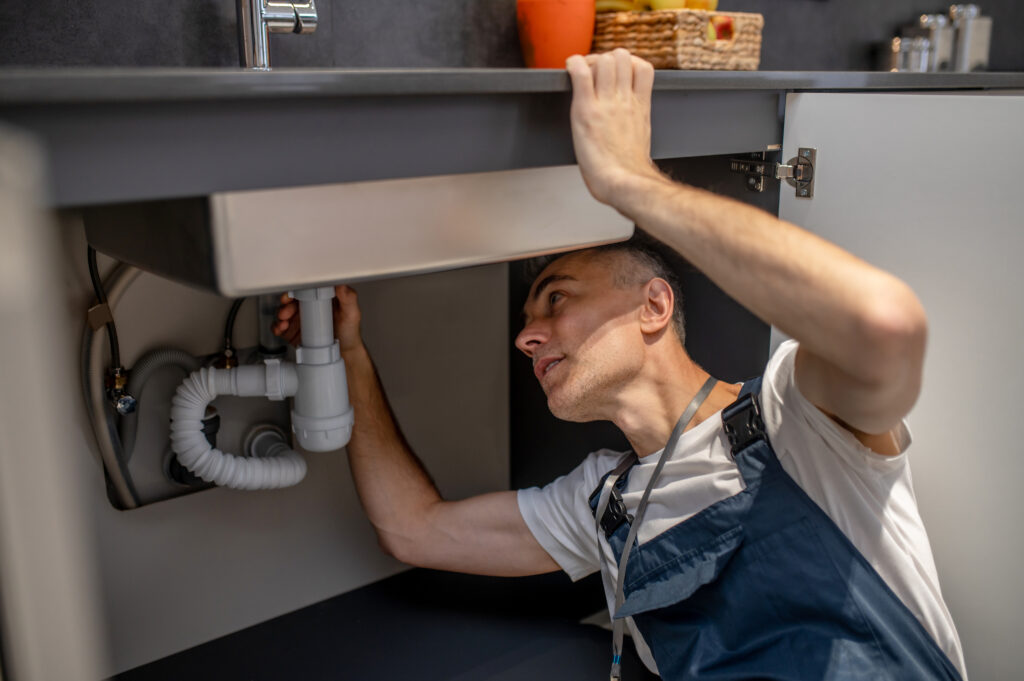 You need more than just a website. Do a search for "Plumber near me" or "Plumbers in Memphis, TN" on Google. If the website for your plumbing business does not appear on Google's first page, you will undoubtedly start losing potential customers to competitors. Here are some statistics that highlight the same:
Over 700,000 searches for "plumbers near me" are made on Google each month.
Searches for additional plumbing services, such as "emergency plumber near me" and "gas plumber near me," are conducted in the hundreds of thousands each month.
Over 55% of customers conduct a search before making an appointment in the majority of home services verticals.
In many sectors of home services, mobile searches are increasing year over year. "landscaping near me," "roofing firms," HVAC repair," and "plumbers near me," are a few of the search terms with the greatest growth.
The process of modifying and producing website content and code for your plumbing company's website in order to have each of your web pages rank on the first page of search engines such as Google, Bing, and Yahoo is known as plumber SEO services.
Benefits of SEO for Plumbers
When it comes to local search results, if you aren't making remarkable efforts to optimize your website for Google, you will undoubtedly fall behind and be forgotten. Worst of all, using this strategy for marketing can cause you to significantly underperform your rivals in terms of sales.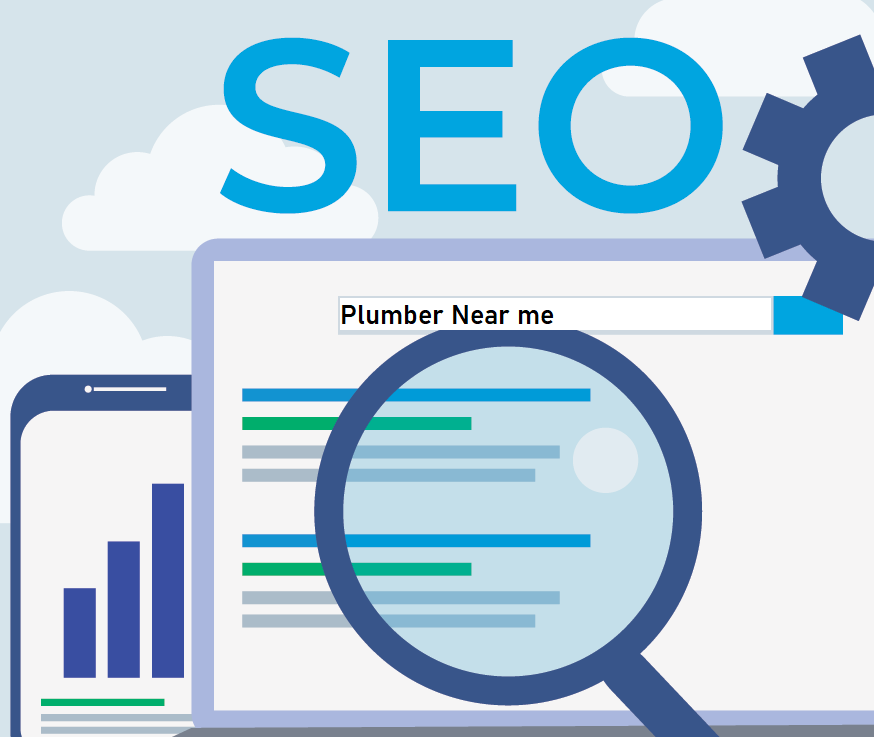 There are a number of factors that make local SEO important for plumbing businesses. The reasons listed below should encourage you to engage in SEO and incorporate it into your strategy for digital marketing:
1) Improves Search Engine Visibility:
Plumbers that put SEO first can gain from first-page Google results and other outcomes.
Your website can be optimized for local search in a variety of ways. You can accomplish this by including geographically targeted keywords on your website. Your services' visibility on search engines will increase if you use these keywords in combination.
2) Bring the Highest Quality Visitors to Your Website:
It's crucial to draw clients who plan to use commercial plumbing services, and they must be local to your service area. You may attract the correct kind of traffic to your website by strategically using a variety of keywords. In addition to this, you must take into account your website's user experience, another crucial SEO factor.
3) Increase customer connection and trust:
Your competitors won't be able to match the trust and connections you establish as you continually improve your website's web pages and blog posts. This is what generates more repeat business and local referrals. Google will reward you tremendously for your SEO-based trust-building strategy during this time. Google seeks to provide search results from authoritative websites.
4) Stay in sight of your customer:
With SEO, you can keep coming up in search results even if a customer decides not to use your plumbing services right away. Compared to plumbers on pages 2 or 3, you'll attract attention more quickly if you're at the top of Google search results.
When you can optimize with off-page SEO in addition to your own website, this is even more effective. Utilize the popularity of sites like Google My Business and Angie's List to draw more attention to your company.
What are the possible ways of Marketing for Plumbers
Local SEO: Over the past ten years, the local component of SEO has become more and more important. One of the best sectors for local SEO is the plumbing services sector. Google may now dynamically display results based on the searcher's present location as a result of incorporating location data like geo-coordinates well into their search algorithm.
The primary components of Local SEO are: Google Maps, Google My Business, Online Reputation and Online Reviews.
Technical SEO: Technical SEO is the element of search optimization that gets the least attention. Only individuals involved in web design and programming are privy to the inner workings of technical optimization. Sometimes the user is unaware of these technological improvements; they are only visible to someone with experience in web development.
The primary components of Technical SEO are: HTML/CSS Coding, Mobile Display/Optimization, Schema Markup, Site Speed and Website Design.
Onpage / off page: Plumbers will gain significantly by writing distinct pages for each service on search. You can establish subject authority on your website by creating unique material for each service category, such as burst pipe repair, slab leak repair, plumbing repair, etc. The secret is creating links across service pages so that Google may crawl your website and comprehend the breadth of its information.
Content marketing: One of your best tools for ranking on Google and one of the most important SEO components in 2022 is content marketing. Contrary to other elements, content does not necessitate that your business have a strong brand name or a tonne of positive internet evaluations. Content levels the playing field for SEO in many ways. Plumbing businesses may outrank rivals with higher budgets, more recognisable names, and more workers if they create the finest content for users.
Create content around the services that you offer such as faucet and sink service, tiling and piping services & so on. Make sure you market it well and the content will draw in customers.
Linkbuilding: Although link building can be a contentious topic for SEO, Google explicitly acknowledges that linkages affect rankings. The issue is that gaining connections organically is uncommon because few websites want to link to a service page or a blog post about plumbing. Your homepage has the best possibility of generating natural links because other businesses may mention it as a suggestion. However, link building is difficult procedure.
Why choose Usdigisupport.com for the best SEO services for plumbers?
At USDigiSupport, we make a point to manage the ongoing tasks of keeping an eye on the web appearance of your plumbing business. We are just what you need if your company lacks the time or resources to go through mountains of analytical data, search engine results, and traffic patterns.