Mobile App Development Trends
Smartphones have completely changed the way we interact with the world. Today, everything or every service you need is available on the PlayStore (or AppStore). There is an app for everything – finding a job, taking a cab, ordering food, etc. Mobile penetration has increased at an exponential rate in the last decade. It is expected that by 2025, 80% of web traffic will be from mobile devices. For these reasons, you must get a mobile app for your business.
In this article, we will talk about everything related to mobile app development platforms.
What are the App Development Trends in 2023?
Below are some app developments to look forward to in 2023:
5G – The 5th generation of the mobile connectivity standard will be accessible to common users soon, and it will change mobile apps and their development.
Edge Computing: The cloud and big data offer many benefits to businesses. However, there are some issues with using it – it is highly centralized and makes latency a big issue. The solution to a problem is edge computing. It is an evolution of the cloud. B2B mobile app trends are also an indication that edge will continue to grow in the future.
Progressive Web Apps: PWAs are a hybrid between apps and web pages. Custom mobile app development is the way to do it. Businesses are using it because they have less time to develop than apps. You will see many apps using PWAs because they have a low dependency on the internet, do not occupy much space, and require less loading time.
On-Demand Apps: These are kind of third-party where you can hire a product or a service. Uber is a perfect example of it. In 2023, we will see even more on-demand apps.
AI: AI is expanding to almost every sector. In 2023, we will see many apps that will be driven by AI.
The Current Market Scenario for Mobile App Development
The global mobile application market size is huge. In 2021, the mobile app market size was around $187.58 billion, and it is estimated to grow at a CAGR of 13.4% between 2022 and 2030.
The primary reason for this growth will be an increase in internet usage. Another reason why mobile phone buyers are increasing is the growth of the e-commerce industry, and various offers and discounts being offered. Also, the internet is now available at a low price, and hence, users can spend more time on their mobile phones accessing the internet.
Most Popular Apps for the Mobile App Industry
There are thousands of apps available to users. However, not everyone is popular – some apps 'stick' while others fade away into the unknown. If you plan to develop an app that stands out from the competition, you need to look at the most popular apps in the mobile app industry. It will give you an idea of where to start?
Uber: It is one of the world's leading on-demand ride-sharing apps and is used in 70 different countries across the globe. As mentioned earlier, the on-demand app will continue to gain popularity. You can explore an app on the same line.
Instagram: When it comes to social media, there is no denying that Instagram leads the race. They have over 1.4 billion monthly users, which speaks volumes about their popularity.
Airbnb: It connects hosts who have rooms or apartments to rent to travelers who need a place to stay. The idea is simple, but the app stands out because of its powerful filters, easy in-app communication, and fully integrated payment system.
Amazon: When we talk about popular apps, Amazon has to be on the list. It needs no introduction.
Top Mobile App Development Frameworks
Below are some popular mobile app development frameworks that make app development simple:
Swiftic: It is one of the best frameworks which are available on the platform iOS. It consists of a simply and easily navigable interface that comprises of rich features.
Native Scripts: It is an open-source framework that helps you generate native mobile applications powered by JavaScript, CSS, Angular, Typescript, and also Vue.js.
React Native: It is the best JavaScript library to build native applications for all platforms and devices.
Xamarin: It is one of the best dot-Net based mobile app development frameworks. It is a native platform introduced by Microsoft.
Benefits of Mobile App Development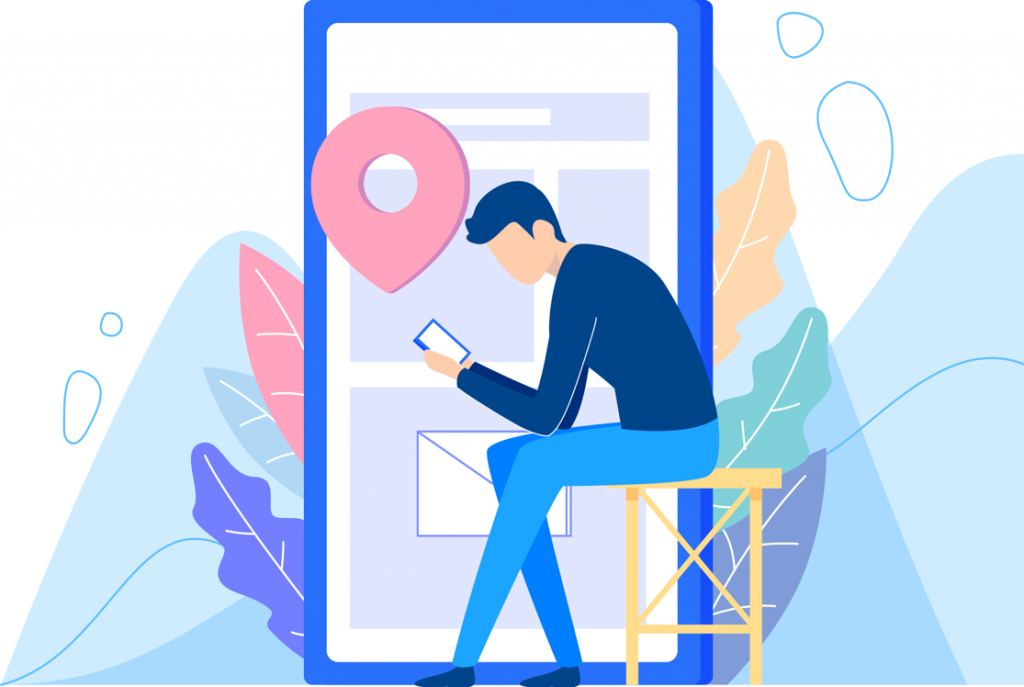 There are numerous benefits of mobile app development to businesses. Below are the top three benefits:
Strengthen Customer Engagement: Mobile apps help you create a direct marketing channel between your customers and the business. You can have the opportunity to communicate directly and effectively.
More accessibility: It allows you to send notifications about what is new in your business. You can notify your customers about the new offers and increase engagement on your app.
Loyalty program: Mobile apps allow you to digitize any loyalty program that you offer your customers.
Brand Awareness: It is one of the most effective tools for building brand recognition and awareness. Hence, you should focus on creating an app that your customers will love, and you must brand it well.
Stand out from the competition: Small and mid businesses are not using mobile apps. If you offer it to your customers in this segment, it will make a big difference.
Why Does your Business need a Mobile App?
Based on what we have discussed, it would be incorrect to say that only large businesses like Bank of America and Walmart need mobile apps. Even small businesses have started to get a mobile app, and it is taking their digital marketing to the next level. You should not stay behind and get in touch with a mobile app development company in the USA to create an app that your customers will love.
Ending Note
Any business needs to develop a mobile app since it shows what your customers want and whether it will work in practice. In contrast to project reports and stats, your polished offering will give you a clearer idea of your customers' needs.
Asking for help from experts who can reduce your time to market is always a good idea if you're ready to build your own app.